A common misconception is that owning a WordPress website is free of costs. While WordPress itself is "free" software (as in beer, as well as speech), running a solid WordPress site itself isn't free. There are some ongoing costs associated with any reliable WordPress site that people new to websites overlook or don't understand. Let's run down those costs and explain them in detail.
Hosting

Self-hosted WordPress is the most powerful and customizable version of working with WordPress. "But I have a WordPress website and it's free," you might say. "My website can be found at myname.wordpress.com. That's WordPress, right?" Yes and no. When we at Clockpunk talk about WordPress, we're talking about self-hosted WordPress, sometimes referred to as wordpress.org. A subject of much confusion, WordPress.com is a managed software-as-service, kind of like Blogger or Squarespace.  It runs on a modified version of WordPress, and offers a basic free tier. This is one form of WordPress, and using it takes a lot of hassle out of things. However, if you want your own unique, custom design and functionality, you'll need to move eventually to hosting your own WordPress site.
In order to do this, you must purchase hosting from a hosting provider — basically, you rent space and usage on a server from a company that specializes in hosting websites on their network. Our recommended hosting partner is currently Dreamhost. They have some solid offerings, and in particular, they offer WordPress-tailored hosting called DreamPress, which we find very reliable and fast. If money's no object, there's WPEngine too, which is simply amazing to work with, but considerably more expensive, and mostly of interest to businesses that can afford the absolute best. We find DreamPress to be a good balance of quality and price.
You may be tempted to spend less on hosting, perhaps buying something called "shared hosting." These plans often run around $5-9 dollars a month, but they're not great for WordPress users. Shared hosting was perfectly fine when a website was made up of static files that didn't change often, but WordPress is active software, and software requires resources to work. The nature of WordPress is that it dynamically generates pages and content on the server, utilizing memory and processing time. Shared hosting works by cramming hundreds of websites onto the same server, and all these websites then compete for the same limited pool of resources. To stretch their dollar, hosting companies often configure inpidual shared hosting accounts to have very limited resources. Think of a WordPress website as a plant; if you don't water it and give it sunlight, it won't grow well. Without good memory and processing resources, WordPress websites will crash and/or run slowly. Stay away from shared hosting if you can. Very small sites with light traffic can get away with it. For our custom-built sites, we highly recommend DreamPress. It runs around $200 a year, and it's just the most dependable hosting we've worked with. Trust us; we've tried dozens of hosts and hosting plans in working with our clients.
Total Cost: $200-$300 per year
Domain Names
A domain name is the address by which your website can be reached, and looks something like yourwebsitename.com. Without it, people can't easily access your site, and would need to type in a string of numbers known as an IP address to reach it. Domain names are an ongoing cost that you'll need to take into consideration.
You can have and use as many domain names as you want. If you're really concerned with people copying you, make sure you buy up the .net and .org versions of your domain name as well as .com. There are dozens of domain name registrars that sell domains, just like there are companies that sell hosting (and quite a few that sell both).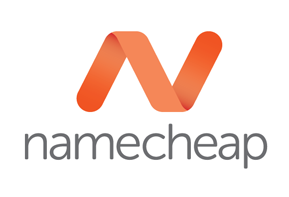 You've likely already heard of GoDaddy because of their extensive advertising campaigns. Domain name registrars, unlike hosting companies, are mostly the same, so it doesn't matter much who you use, although we prefer WSM Domains and NameCheap just because they tend to have lower cost prices. Many domain name registrars will try to sell you lots of weird, unnecessary add-ons. The only one with any real value are the "privacy locks" which will prevent the registry from publishing your home address tied to your domain name with a WhoIs look up. If you don't want people finding your home address, the privacy protection is a useful add-on, and some providers will even offer this without much of a charge.
A note on hosting and domain name registration: We recommend keeping these two services separate  if you want to move your hosting, it's more difficult if you need to transfer your domain names too. Domain name registrars like to make the process of moving very complicated, ostensibly for security, but sometimes we wonder, given how often transfers seem to fail with unspecified reasons.
Total Cost: $10-$25 per year per domain name
Support and Maintenance Service
WordPress and its plugins often have frequent updates, and if you want to keep your site secure, it's important to regularly install these updates. Updates add new features but most importantly, they fix security holes found in previous versions of the software. No software is perfect, and over time, very crafty people can find their ways to deface your website; the best defense against this is keeping your site up to date, and regularly backing up your content.
These tasks can be annoyances and it's easy to forget them. That's why Clockpunk Studios offers a regular annual maintenance service. We take care of the technical aspects of maintaining a WordPress website so that you can focus on your content.  Even if you hire a kid down the block to do this, you'll be in better shape than if you set up a WordPress website and forget about it for months at a time. Unfortunately, the Internet moves quickly, and our websites need to be current. WordPress websites can be a commitment, but we believe the benefits they offer outweigh the costs!
Total Cost: $350 per year
---
We at Clockpunk Studios work hard to keep costs for our clients low, because we are working writers too and we know what writing pays these days. We work with WordPress because we can build websites faster, and with more functionality, than if we built everything from scratch with our own proprietary tools. We like to be up-front with our potential clients that while we keep costs low, there are some fees that you can't avoid. While these ongoing costs do add up, we still think WordPress is one of the best values for the money. In some cases, a website without reliable hosting or a professional domain name is worse than not having a website at all!