Visual Design
Making beautiful things.
There's nothing quite as much fun as spending a day in Photoshop fabricating the look and feel of a website from the seeds of a client survey. Okay, if we're being honest, watching old Toho Godzilla movies on the couch on a Saturday morning probably rival that amount of fun. It might even be a little more fun, but let's keep that between us, shall we?
Front-End Development
Taking the beautiful and turning it into elegant code.
HTML, CSS, jQuery and JavaScript–these are a few of our favorite things. We take designs and make them functional. Need it to work in IE8? We can do that, for an extra fee. All those acronyms might seem a little overwhelming if you spend your day focusing on cool words like "crepuscular," but it boils down to: we excel at building modern, clean, functional websites from scratch that your readers and/or customers will enjoy interacting with.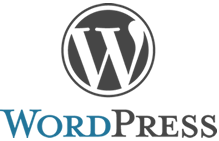 WordPress Development and Theme Design
Putting a 400 horsepower engine behind the beauty and code.
WordPress is our favorite content management system. We've tried dozens over the years, and we believe that WordPress is unrivaled for flexibility, ease of use, and size of development community. WordPress developers are a generous bunch, which means there are often open source solutions to common needs. By leveraging these solutions, you get a more powerful website for less and we get to spend more time reading comics.
Our WordPress themes are custom-built utilizing our own framework, so with us, you're not getting an off-the-shelf theme that's been bolted onto your website. When you choose to work with Clockpunk Studios, there is no aspect of your website you can't have control of.
Well, we can't make it print money literally. That technology is still in beta.