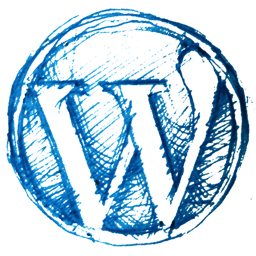 Here at Clockpunk Studios, we've been building websites for a long time, and we know of a lot of ways to do it. These days we primarily use custom WordPress themes to build websites for our clients, so obviously we think WordPress is pretty great. But like any system—especially one as big as WordPress has become in the almost 12 years since its launch—WordPress isn't perfect. That's why we only build custom sites for our clients, and also offer our Clockpunk Care package to support any ongoing troubles that may occur.
Here are a few of the most common complaints or concerns that WordPress users face, and how we at Clockpunk Studios can help solve them:
Plugins and Themes: Many of the other issues that you'll see below can be traced back to problems with bad plugins or themes. While WordPress itself monitors and regulates plugins and themes, there are still poorly-developed ones that slip through. Filtering out the good from the bad by yourself can be a minefield. Luckily, when you work with Clockpunk Studios, we'll craft custom themes and plugins for you, and we've already done the legwork to know which among the existing ones are the best, and which should be avoided.
Security: As more of us put a huge part of our lives online, security is a growing concern in every corner of the Internet, and WordPress websites are no exception. Fortunately, WordPress runs on a very secure core, one that supports millions of users, and at Clockpunk Studios we take the security of our clients very seriously when building sites. One of the biggest ways to address the security issue is to keep your core and plugins up-to-date, which our Clockpunk Care package can help with.
Speed: While it may be true that a WordPress website will load a few fractions of a second slower than a custom site or static HTML page that is equally-well coded, the difference is usually negligible. What slows down some WordPress sites is the same thing that slows down some other sites: bad coding, too many links to Javascript or stylesheet files, and so on. At Clockpunk, we're well aware of the strengths and weaknesses of WordPress, and we can work within them to create a great-looking site that runs great, too! One of the best things you can do for the speed of your site is to make sure that you're hosting it with a good provider that gives you the resources your site needs. We can make recommendations there.
Site Migration: If you have a pre-existing website and you're trying to convert it to WordPress yourself, you may have heard horror stories about how difficult site migration can be. The trick, of course, is that site migration is always difficult, especially if you have to handle all the nuts and bolts yourself. Luckily, building and moving sites is what we do here at Clockpunk Studios, so we can help make your site migration a breeze.
At the end of the day, WordPress is a tool, and like any tool, it has strengths and limitations. If you don't use it very often, it can appear pretty intimidating. But we use it every day, so we know what it's capable of, and how to fine-tune it to get the job done. Whatever your concerns about WordPress—or any other aspect of your website—we can help, and our Clockpunk Care package can make sure that things stay up-to-date and avoid problems down the road before they arrive.