The holidays are such a busy time! No matter what holiday you celebrate, it seems like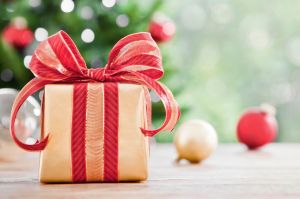 toward the end of the year there are endless parties to go to, family get-togethers to attend, and, for better or for worse, gifts to buy. Heck, even if you don't celebrate any holiday at all you can still wrapped up in all the festivities (so to speak).
Let's be honest—this frenetic atmosphere often makes us forgetful, leading us to cut corners, or put off work that seems like it can wait. This time of year, updating your WordPress site, keeping on top of security threats and backing up your content, can seem like a drag—something you can deal with on January 2nd. Unfortunately, while you, me, and everyone else might find that perfectly understandable, security threats to your website don't take a break at the holidays. Spammers, hackers, and those jerks that sneak malware into your site are still busily trying to find out ways to ruin your day, even if they're also eating from one of those big tins of flavored popcorn while they're doing it.
We know you're a busy professional. We understand that maintaining your WP site is often the last thing on your mind—now, or at any other time of year. So why not get yourself a little something this holiday season?
Trust us, the Clockpunk Studios Site Care Package is cheaper than a day at the spa, and will give you peace of mind for far longer. Why is that? Well, our Site Care package includes downtime monitoring (meaning we're aware if your site goes offline, and will take the steps with your host to get it back up ASAP), as well as daily offsite backup for your site, meaning if your site is ever lost, the most you'll lose is 24 hours worth of data. We do daily updates for WordPress and any associated plugins. We also include 1 hour a month of free troubleshooting relating to any upgrades on your site.
All this peace of mind will cost you a mere 300 dollars a year. You can rest easy knowing an experienced webmaster is overseeing your website and dealing with any annoyances as they crop up. When you sign up for the Clockpunk Studios Care Pacakge, you'll be buying a manager for all the technical aspects of your website, someone to make sure it's always secure, running smoothly—and online, so that even when you're dancing at your office party, your website is out there, promoting your brand, making you money, whatever your WordPress site does for you.
We know that a Site Care Package might be an unusual gift to yourself this holiday season, but at the same time, we know how much our clients love knowing someone is taking care of their website when they're unwilling or unable to maintain everything on their own. Contact us today and we'll get you set up with a year of stress-free website support.