Here at Clockpunk Studios, we're proud of the sites we design, and we continue to draw inspiration from the successes of the people for whom we design those sites. There's very little that gives us the same thrill as hearing back from clients about what they've been up to after launch day.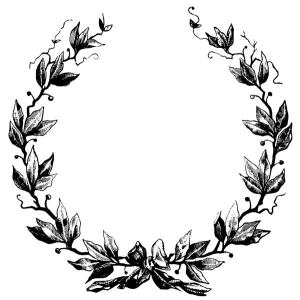 Why? Well, the people who make up the Clockpunk Studios team have a lot of spoons in a lot of pots. We're small business owners as well as being fiction authors ourselves, so we're able to really appreciate what our clients' successes mean when they happen.
Take our client Shannon Page. Shannon is a Pacific Northwest author as well as editor. Her debut novel, Eel River, was released last year, and this year she has a second coming out on December 9th. A novel release is exciting for any author, but Shannon has extra reason to be proud of herself—Our Lady of the Islands has been named one of the Best Books of 2014 by Publishers Weekly. Go Shannon!
We're doubly excited as Shannon co-wrote Our Lady of the Islands with a former Clockpunk Studios client, Jay Lake, whom we were also proud to call our friend for many years. Jay passed away earlier this year, so the honor serves as a memorial for him as well as a testament to the enduring quality of his work.
Another client of ours, Hugo Award-winning author David D. Levine, also has plenty of news: he recently sold Arabella of Mars, which sounds right up our alley. It's a "Regency interplanetary airship adventure," so we're very excited that not only is Arabella of Mars forthcoming from Tor, but two sequels as well! Go David—a trilogy is big stuff! We know he's also excited about selling a short story to prestigious market Tor.com, called "Damage."
Finally, Christopher Kastensmidt recently released a graphic novel set in his Elephant and Macaw Banner universe, which is a folkloric, historical, and cultural treatment of 16th century Brazil. The graphic novel, The Elephant and Macaw Banner: The Fortuitous Meeting, is an adaptation of Kastensmidt's 2010 Nebula Award finalist novelette "The Fortuitious Meeting of Gerard Ven Oost and Oludara," which was also a Realms of Fantasy Readers' Choice Award-winner, and a recommended read from Tangent Online. It is being published in Portuguese, in Brazil, where the original novelette recently captured the imaginations of the students of the Basic Education School Professor Erica Marques School, in Terra de Areia. The students prepared several interdisciplinary responses to the novelette, including making dioramas of the setting, and putting on a play production of a scene.
Whether it's growing his or her business, selling a story or a novel, or seeing their work adapted in new and exciting ways, we here at Clockpunk Studios enjoy celebrating alongside our clients. We're confident our custom sites have helped bring our talented clients the visibility they deserve.