Clockpunk Studios is a web design studio, and that means we get involved with your website at every level. If you're a regular reader of this blog, you know that not only do we produce the finest, cleanest, most robustly-designed author and small business websites around (in our opinion, at least), we also care about our customers. We want them to enjoy their website—not only on the level of aesthetics, either, but on its usability and functionality.
In the field of quality web design, that means being involved with our clients' web hosting services, as well. Let's be clear: Web hosting is not just some throwaway consideration for authors and small businesses. It's crucial to your success. The fact of the matter is, you can't mess around with web hosting if you're serious about your web presence.
Why? Well, cheap hosting is… well, it's cheap. It's nice when you're an author or a small business not to pay a lot up front for web hosting. We understand that quality web hosting can look expensive when you're first starting to shop around. But we guarantee you—in the end, you'll be happier. Cheap hosting means down time for your website, meaning times when your clients and your readership can't access your site. If something causes your traffic to spike, like announcing a new book deal or a sale for your services, cheap hosting means your site will probably go down just when you want it to be available. And your resources when that happens will be limited, if you go with the cheapest game in town.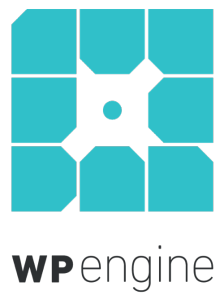 That's why we advise our clients to go big or go home, when it comes to web hosting. Clockpunk Studios has an affiliate account with WP Engine, a quality hosting site. It's our top recommendation, because while WP Engine might be pricey, they're rock solid—the best in the business for WP-backed sites that won't crash. See, here at Clockpunk Studios we care about our clients even after their new site goes live. We don't want you to spend money on a great website and then be constantly annoyed that it's down, or slow, or whatever. That's why we're encouraging you to check out WP Engine.
It's especially relevant right now because WP Engine is running a deal. Now through August 31st you can get three free months of hosting if you sign up for an annual plan. We highly recommend you at least check out what WP Engine has to offer. If you're used to cheap sites that go down or run slowly, we think you'll like what they have to offer.
The special discount code is "HeatWave14" and you'll be sure to get it if you click on this very link (or the one above). It's valid for new customers with Personal, Professional, and Business plans. Check it out and see what quality hosting can do for you!