In our last blog on The Power of WordPress, we talked about some of what WordPress has to offer the author and small business owner. We're obviously impressed by what WordPress can do (and by what we can make it do for you). We hope you're impressed, as well, by both the potential and our portfolio. But we're not new at this. We know the elephant in the room is always one little question:
Why is it hard to get a price cost estimate for a website initially?
The thing is… that's one of the most difficult questions to answer, and what may be true for one project is not for another.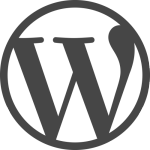 Every design studio is different; we can only speak for ourselves, and even then, in generalities. Because we build sites from the ground up, customized specifically to the needs of our clients, it's impossible to provide specifics in a post like this—but let's talk generalities to give you a hint of what to expect.
You'll have to contact us for the most accurate assessment of what your needs will cost you, because a lot of factors impact pricing of WordPress sites—the biggest of those being (1) what you need, and (2) what you're willing to spring for. We can't know what you need, obviously! But we can show you basic info on the kinds of sites out there, and give you a general idea of what to anticipate as your out-of-pocket cost.
It's true that you can get an "off the rack" WordPress site from a developer for a pretty low price—under a thousand dollars, for the most part. Just to be honest: Here at Clockpunk Studios, we don't really do sites like this. They're not terrible… it's just that we specialize in custom work and we like to work with code we know inside and out because we wrote it. Basically, design studios offering an "off the rack" or "out of the box" type site will download WordPress with a standard theme. This means the site will already have a "look" to it—a framework that will determine its structure, design, and layout. That doesn't mean it will look like every website out there—there are many, many themes that are available for free, and a ton of options that will cost you under a hundred bucks to purchase.
The vast majority of these "off the rack" themes will give you the ability to have your designer upload a logo, customize the color scheme and navigation menus. They're quick to produce, and that's why some developers like them—they can give their clients a working website in very little time. But the low cost will limit what you'll be able to get. While they're fine sites on a budget, you should be absolutely certain your site will do everything you want, and the designer knows what you need, because you likely won't be able to make many adjustments or go through unlimited revisions.
This is not the kind of site where you'll be able to get your developer to do a lot of finessing, and you should also know that sometimes developers own the license to these kinds of themes, which means you may not get future updates like fixes, security upgrades, or new features. You should make sure those are in your contract if you go with an "off the rack" site.
Here at Clockpunk Studios, we specialize in custom sites.
With a custom site, your developer will spend far more time crafting your website. It will be finely attuned to your specific needs as an author, small business owner, magazine, whatever. While we can still download basic themes and work off them, we take the time to make sure they exceed the limitations of the programming so that you get exactly what you want. As part of a questionnaire, we ask if you've seen websites you love.  If you know what you want, but want slight modifications, we make that happen for you.
How? When we can, we use third party tools and add-ons to make sure the site we produce does what you want it to. An "off the rack" site may include basic add-ons and plugins as part of the design, but our custom sites utilize extras that require experience and expertise to work.  When needed, we will develop completely custom solutions to your needs.  That's what you're paying for.
We don't mind revisions, or even last minute changes. We're flexible. We'll get you what you want. And maybe it won't be the fastest turnaround time offered, but that's because we work with you to make sure at the end of the day you love your website—that it's a perfect online representation of who you are, and what you do.
How can we be sure? Because we plan and consult with you at every stage. We use beautiful images that aren't just the cheapest one available, both in terms of photography and also art and graphic design. We contract out when our clients want design elements that go beyond our scope—we're not afraid to admit that! We have no ego about that sort of thing: we want you to see results. We also develop content for you, when needed, so you love not just how you look, but how you come across to people who visit your website. Sometimes good content requires we contract good copywriters.
So if an "off the rack" site costs about $1000, what does a custom site cost? Well… more than that, obviously.  They range anywhere from $2500 to $20,000+ for large, complex projects.   But we quote prices we stick to, so you'll know up front how much you'll be spending, and what you'll get for every single dollar you spend.
Remember, you get what you pay for. We know our clients expect a lot for their money, and we make sure they get it.
Intrigued? Contact us today, and we'll get talking about your new, custom WordPress site!