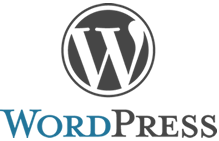 We love WordPress, but it has a reputation of being insecure and easy to compromise. We don't think that's actually the case, but let's walk you through why WordPress sites get compromised.
WordPress is a victim of its own popularity; millions of websites run on the platform, with more coming online every day. Let's say you're a black hat mustache-twirling spammer, and you want to write a program that has the most chance of success in compromising websites to serve your ads. WordPress is the obvious target, isn't it?
The best way to protect your website from these attackers is to have a WordPress professional like Clockpunk Studios on your side. They can improve the security of out-of-the-box WordPress and help protect you from the common vulnerabilities that some web hosts leave open.
We offer low-cost maintenance services to keep your WordPress website running and not serving adware to your well-meaning visitors. Our support clients benefit from daily off-site backups, constant WordPress and plugin updates, as well as our WordPress expertise in solving the more esoteric and strange problems.
We love the esoteric and strange WordPress problems. We're a little weird like that.